Fall family adventure awaits in Waterloo Region.
There's no better place to create lasting memories with your family than in Waterloo Region this fall. We're here to tell you about 7 absolute must-visit places to indulge in amazing food and drink and create incredible family memories!
Experience the Great Taste of Ontario
Before heading out, be sure to download your Great Taste of Ontario Passport. Consider it your roadmap to the best foodie spots in Waterloo Region AND for every three spots you visit, you'll receive a $25 Feast On® voucher to use at participating Feast On® certified businesses. Alright, let's go!
Where: 1355 Hopewell Creek RoadBreslau ON
Welcome the autumn season with a delightful family visit to Downey's apple farm in Breslau, Kitchener Waterloo. Pick your apples and get lost in their corn maze! Make sure to play some pumpkin Bowling and hop on a wagon ride tour. Always be sure to check their website for the most up-to-date hours and prices.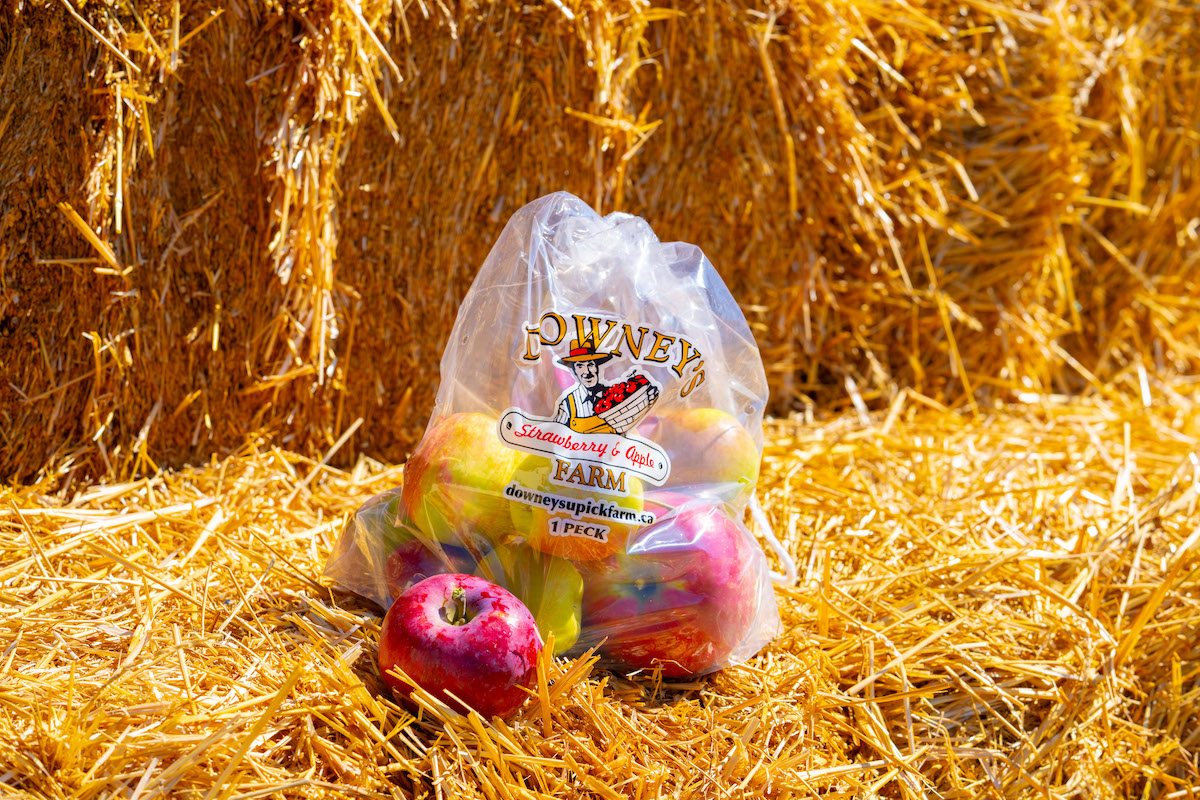 This family-run farm is the perfect place to hang out and create lasting memories and is great for all ages. They offer a whole range of activities to look forward to when you visit: Gravity Wagon Basketball, Animal Hoppers, Pumpkin Bowling, Sunflower Walk, Jumbo slides through the corn and Straw Jump. Visit their website for more info about the list of fun things you can expect to do when you are there!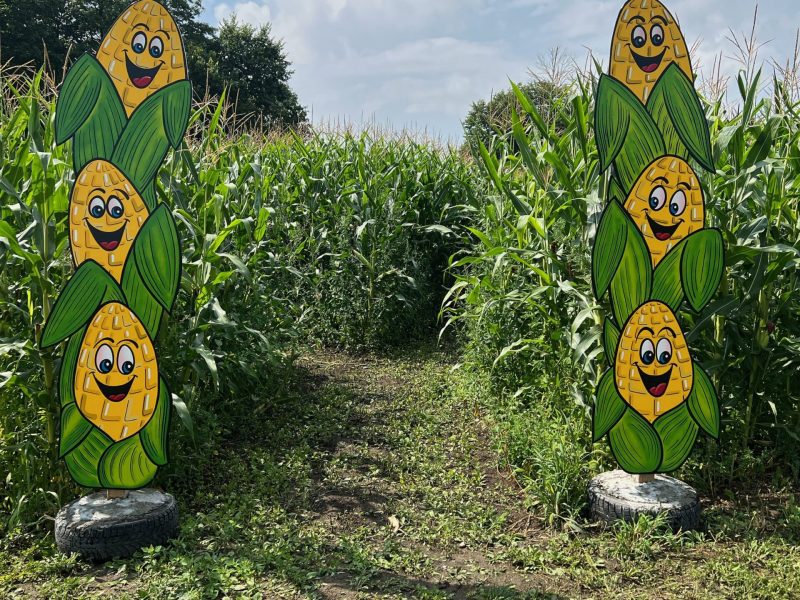 We know that after a fun day on the farm, the whole family will start to get a little peckish. Look no further than Four Fathers Brewing Co., just a 14-minute drive from Downey's. Located in Hespeler, a little hamlet in Cambridge, this brewery has something for everyone – AND kids eat FREE after 4 p.m. on Sundays!
Where: 125 Guelph Ave, Cambridge
Visit their taproom every Sunday for an afternoon of fun, games, great food, & quality family time. There's even disc golf for the family! 
Don't worry, parents; there's something special for you too. We recommend you browse their most recent brews, available on tap! like the Harvest Fun Butter Tart Beer or Collusion in the Lighthouse! Whatever you decide to grab you'll be sure to have a hoppy time!
Where: 324 Frederick St, Kitchener
Elevate your family's early lunch experience at this delightful Frederick Street destination. Here, culinary cravings are met with a diverse selection of mouthwatering pastries and provisions, ensuring everyone is fueled for an exciting day ahead.
Indulge in a symphony of baked delights that will tantalize your taste buds, from savoury pizzas for a satisfying lunch to their signature, crispy Kouign-Amann, a Breton-inspired pastry. Let your appetite be your guide; we assure you that your taste buds will thank you. 
Where: 1011 Gerber Rd, St. Agatha
Fall Harvest Farm is the destination if you're seeking a rustic and family-run farm. For over 30 years, they've offered sustainably grown produce and locally sourced goods.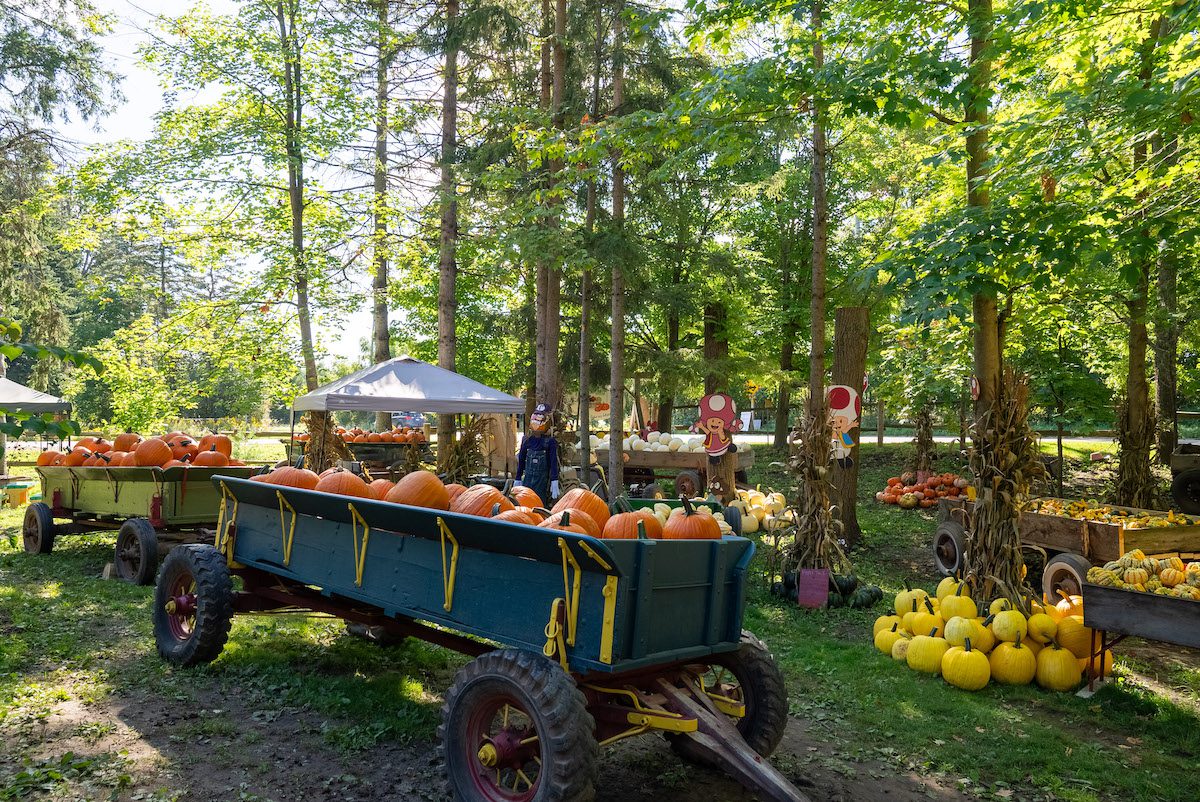 Their barn storefront is filled with farm-fresh produce and locally sourced goods, including the finest pumpkins. Pick your family's perfect pumpkin, and don't forget to explore craft chipper chips, artisanal honey, or baked goods in the bakery. It's an adventure for the whole family!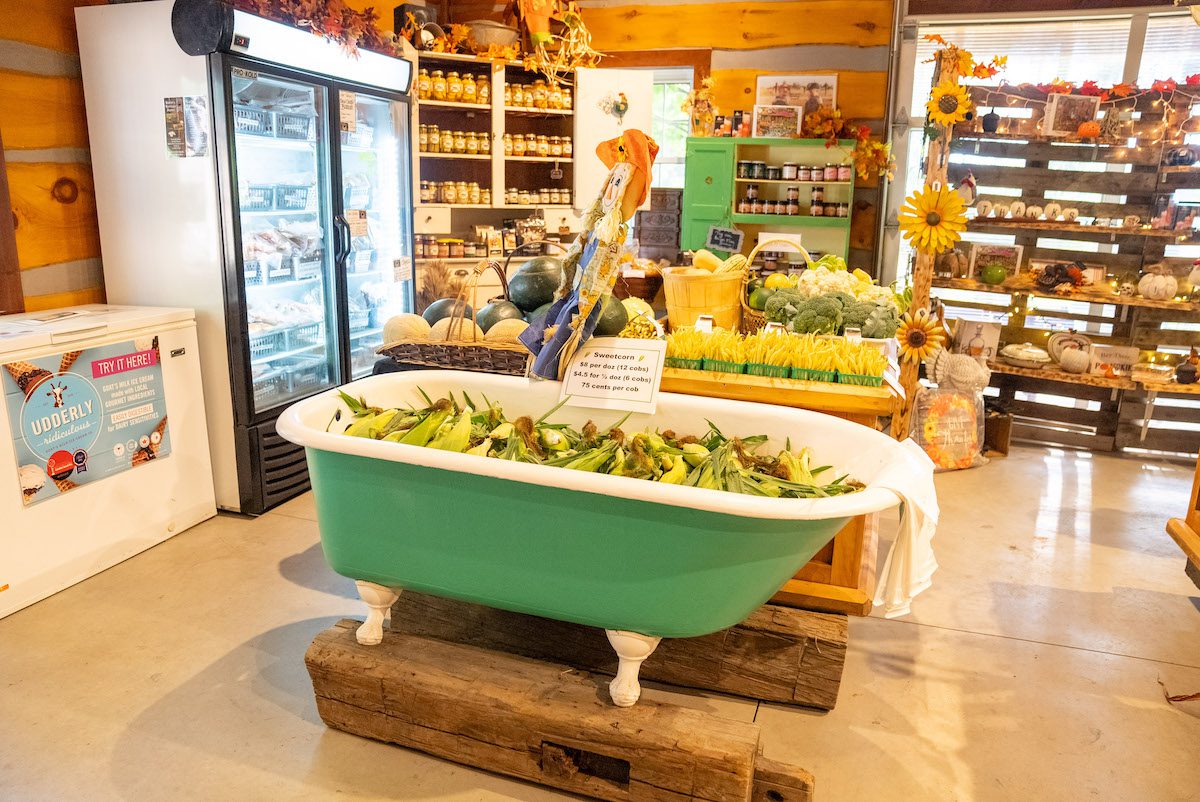 #5. Four All Ice Cream 
Where: 75 King St S, Waterloo, ON N2J 1P2
No matter the season, Four All Ice Cream deserves a spot on your list. It's an opportunity to enjoy delicious, all-natural, handcrafted, and locally sourced ice cream, even on chilly days. Explore their iconic list of classic core flavours!
They offer a wide range of flavours and ingredients, including non-dairy and vegan options, making it perfect for everyone. Keep an eye out for their classic core flavours and 'childhood flavours' that take you back to nostalgic tastes.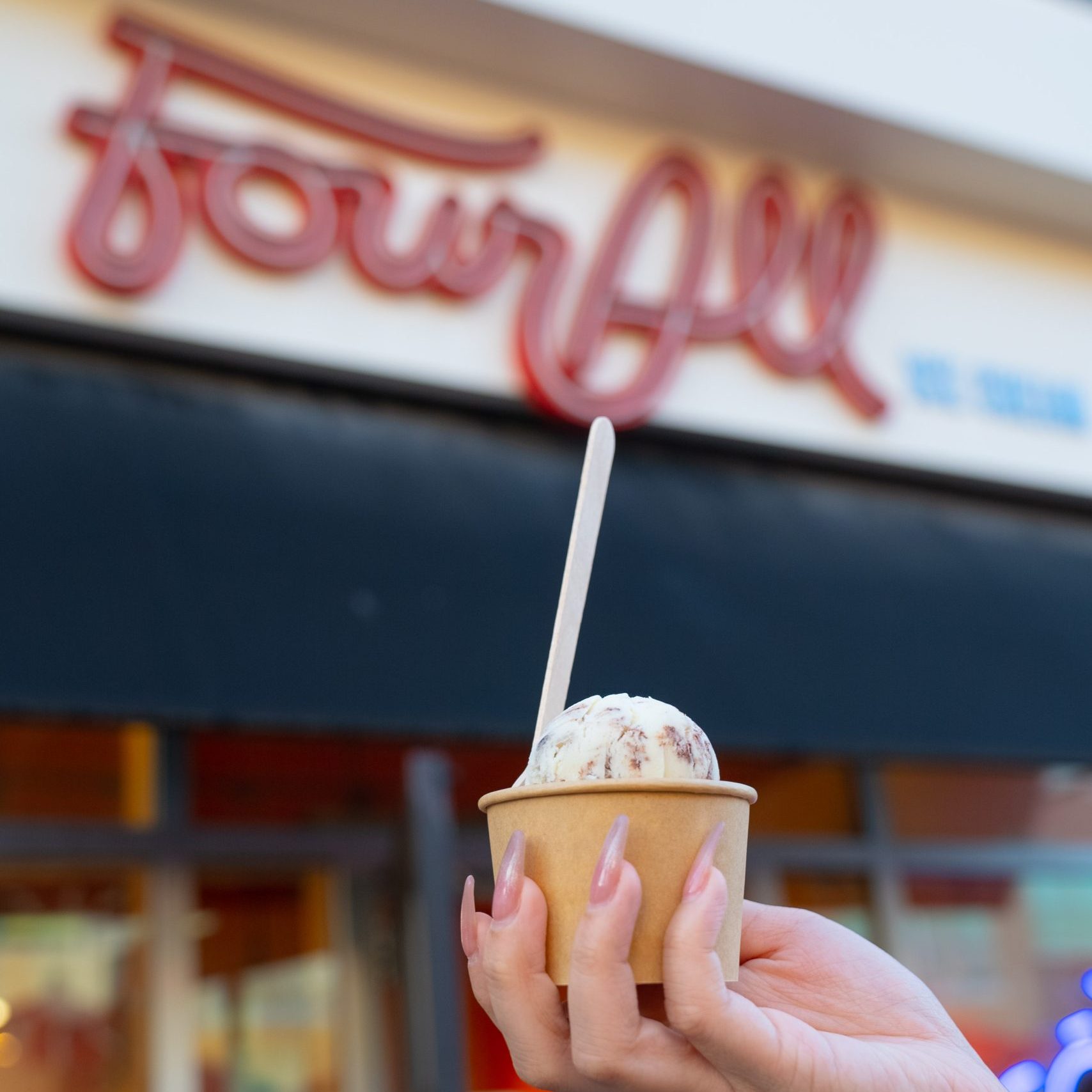 #6 Take out at Vincenzo's
Where: 150 Caroline St S, Waterloo, ON N2L0A5
As you wrap up your exciting road trip, make a pit stop at Vincenzo's for a treasure trove of incredible sandwiches. Vincenzo's embodies an old-world market vibe, ensuring impeccable food in every aisle, from local produce to fresh bread and delectable desserts.
Fill your cart with local products, including deli meats, cheese, and pasta, and grab a delicious lunch to go. Their daily changing menu offers delightful options like Veal on a Bun, Chicken Schnitzel on a Bun, and Meatballs on a Bun, accompanied by a hearty soup collection. Be sure to check out their menu in advance to plan your visit here!
Last but not least, you have to stop by the baked goods and dessert display. They have an incredible selection of Bars and brownies, Pastry Tarts, Italian Style Slices, and Macarons.
So, there you have it—five must-visit places in the Waterloo Region for unforgettable family adventures. Don't forget to download your Explore Waterloo Region Great Taste of Ontario Passport, pack your bags, and embark on a culinary journey like no other in Waterloo Region, Ontario.
#7 Herrle's Market – Stock up on some fresh produce
Where: 1243 Erbs Rd, St. Agatha, ON
Make sure to stop on here, and stock up on the freshest produce in season! This retail farming business began in 1964, offering sweet corn, peas, beans, cucumber, beets, spinach, zucchini, squash, and pumpkins. In the same year, a bakery was built to serve delicious baked pies, muffins, butter tarts, Chelsea buns, and cookies!
The Farm Market today is brimming with fresh seasonal fruits and vegetables, bread and fresh baked goods, cold grocery items, frozen meats, homemade jams, preserves, honey, maple syrup, fruit juices, snack foods, and decorative wooden crafts from early June to October 31. They are open Monday to Friday 8 to 7 Saturday 8 to 6 & Sunday, 9 to 5.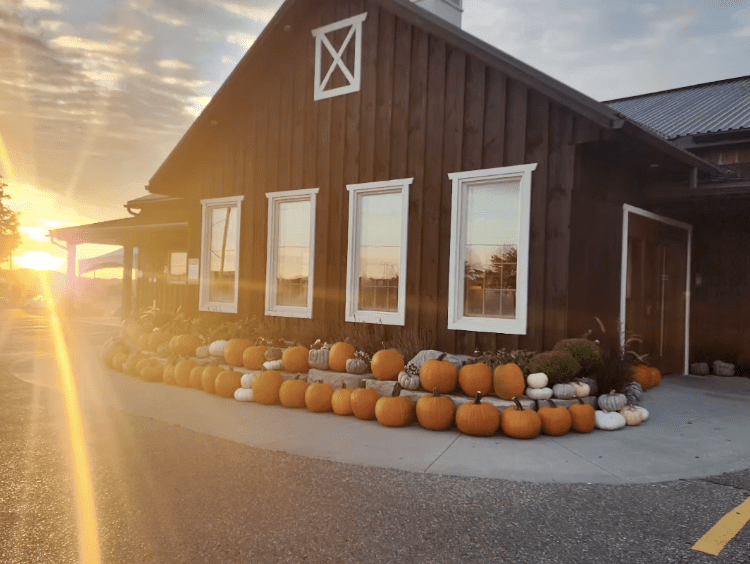 SEE WHAT ELSE IS HAPPENING IN WATERLOO REGION. CHECK OUT THE LOCAL BUZZ!