by Gabrielle Mueller
The coolest thing about Waterloo Region (in our humble opinion) is the dynamic mix of rural and urban. Urban hubs offer fine dining and elevated cocktails whereas rural locations offer up farm-fresh ingredients and a laid-back atmosphere.
BEER LOVERS REJOICE IN WATERLOO REGION
Beer lovers will adore Waterloo Region. With a heaping handful of breweries spread across the region, we have a few that are topping our list for spring and summer visits.
Four Fathers Brewing was founded by (you guessed it) four fathers. They make a wide selection of beers in-house including light lagers, session IPAs, Ukranian Dark Lagers and more. Paired up with a tasty food menu that will definitely hit the spot while having a few cold ones, you'll leave satisfied for sure after grabbing a burger, crumbly cookie dough and more.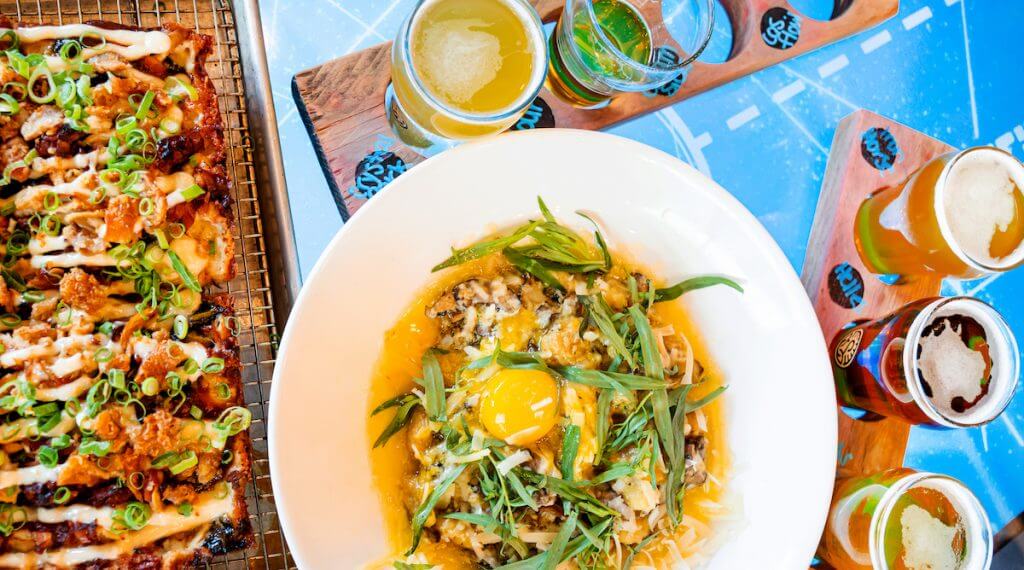 Planning to come with the kids in tow? No worries! Stockyards Brewing is easily enjoyed on-site at Feast On®-certified Graffiti Market. Order up one of their Detroit-style pizzas (trust us, seriously) and maybe an order of gouda fries alongside a flight of delicious brews and your synapses will be firing on all cylinders.
The kids will of course love the 'za as well AND their interactive touch-screen tables which feature all sorts of games like air hockey.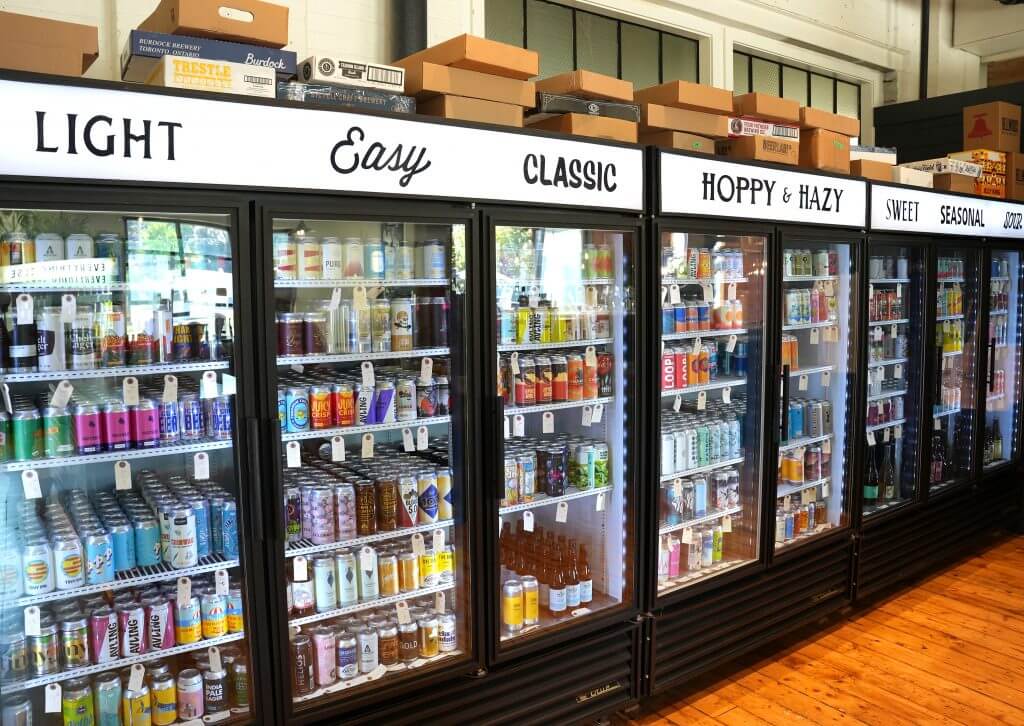 Want to grab a few bottles and cans to take home with you? For craft beer shopping, Old Galt Bottle Shop can't be beaten. They stock up on limited edition, seasonal brews that will make any Ontario craft beer lover go "Woahhhh Nelly". They also make the ooiest gooiest grilled cheese around.
GET YOUR CRAFT COCKTAIL ON
Waterloo Region certainly hasn't forgotten about the cocktail lovers either! Head over at Feast On®-certified S&V Uptown for a beautifully curated cocktail list created by owners Aaron Hatchell & Jill Sadler. We recommend packing extra socks for yours will certainly be blown off.
We recommend The Norwegian Swan featuring Akvavit Briottet Bergamot Liqueur, Bittermens Boston Bitters Acid Adjusted Pear Juice Rich and Cinnamon Simple, or the Potted Agave served up in a tiny pot featuring Los Siete Misterios Mezcal Apricot Togarashi Marmalade Briottet Orange Curacao and Thyme Lemon.
Think you might like to learn the ins and outs of cocktails yourself? Keep an eye on S&V Uptown's events page as they often host cocktail classes!
THE BEST OF BOTH WORLDS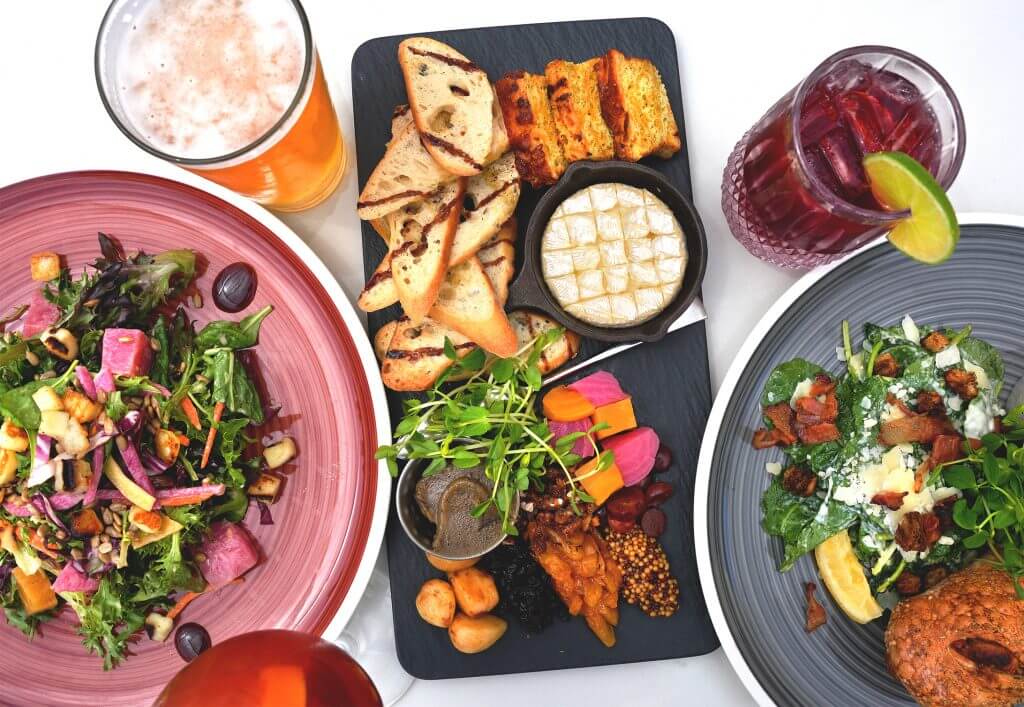 For those looking to get out of the city and onto Waterloo Region's backroads, Puddicombe House has an extensive list of cocktails AND dynamite food. With beauty weather on its way, look forward to cuisine and cocktails that showcase the bright, zesty flavours of warmer months! Past favourites have included their blueberry lemon custard pie cocktail and their strawberry rhubarb sangria!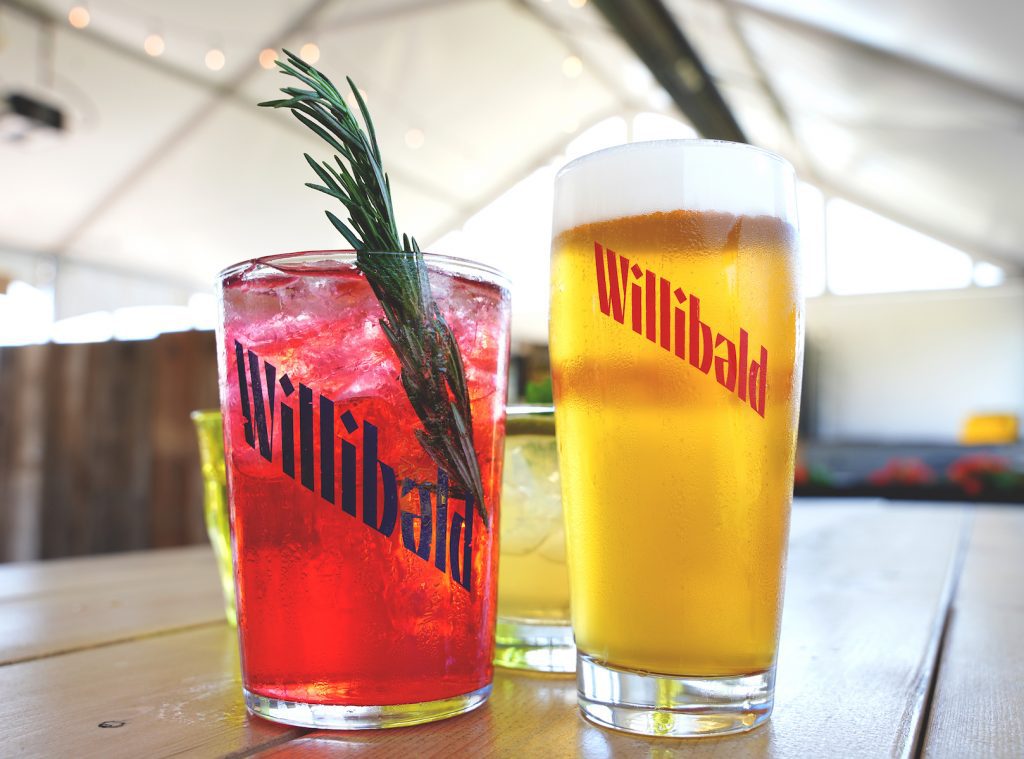 Of course, sometimes you want to have your cake and eat it too! In this case maybe you want to have your beer and toss back a gin mule too! Is that too much to ask? Of course not. Feast On®-certified Willibald Farm Brewery & Distillery is the answer, and a must-stop in our books.
Travel down the backroads to Ayr, Ontario and hang out in their beer garden for their house-made beer fresh on tap (we love the Fritzi dry-hopped pilsner) and an assortment of beverage options that include that gin mule, house-made seltzers and hibiscus limeade. Pair it up with some of their menu staples like fried chicken sandwiches and the best dill French fries around.
*****
Be sure to download your Waterloo Region Great Taste of Ontario passport and check into stops along your way and redeem for a $25 Feast On® voucher once you've checked into three!
SEE WHAT ELSE IS HAPPENING IN WATERLOO REGION. CHECK OUT THE LOCAL BUZZ!